Planning for the new coast road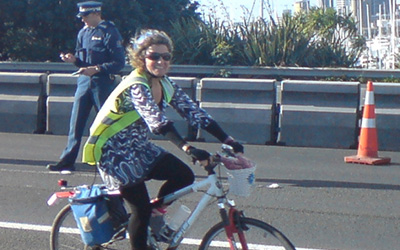 For most of its 4.5 billion years, Planet Earth has been ice-sheet-free.
Ice ages, on the whole, have been kind to humanity. The last interglacial has heralded the era in which humans have prospered, and built civilisation after civilisation.
But there's a good reason the world has mostly been ice-free: It takes an almost impossibly unlikely set of circumstances to successfully set up an ice age. And very little to disturb the glacial, interglacial rhythm. Which is precisely what humanity has inadvertently achieved, by combusting fossil fuels like there was no tomorrow.
While an ice-sheet-free world might sound like heaven on Earth with temperate forests cloaking Antarctica, the critical shortcoming is the loss of those gigantic freshwater reservoirs, glaciers. Certainly, there are engineering solutions. Aotearoa is one of the world's biggest dam builders boasting nearly 90% of its electricity hydro. That percentage has now dwindled to about 60%—even Venezuela does better—while Norway sits pretty at nearly 100%. Of course, Aotearoa's slide into fossil fuel dependence could be arrested overnight if electric hot water heaters were banned and Comalco kicked out.
But aside from the loss of natural water storage, the obvious drawback to an ice-sheet free world is loss of land. The world's ice sheets and glaciers hold the sea level more than 80 metres lower than it will be post the ice age.
A third of the world's population would be displaced—a probable three billion people, assuming population peaks at nine or ten billion.
The only factor in real doubt is how long it will take for the immense ice sheets to disappear. Time scales of millennia have been suggested, based on the paleoclimate record. The difficulty is that this particular experiment with the Earth's climate has never been performed before. Incredibly, normally prudent, intelligent people seem to require proof positive that anthropogenic global warming will end very badly before considering it appropriate to take emergency action.
The Intergovernmental Panel on Climate Change fell seriously short in its 2007 assessment on sea level rise, reporting only on thermal expansion projections. In a strenuous attempt to do better in its 2014 report, a substantial increase in resources has been marshalled. It held a workshop on sea level rise and ice sheet instabilities, in Kuala Lumpur last month, in which three New Zealand scientists participated.
In the same month climate palaeontologist Tim Naish from Victoria University, and Rob Fenwick attended the International Polar Year conference in Oslo, Mr Fenwick in his capacity as chairman of Antarctica New Zealand. Prof Tim Naish is a Intergovernmental Panel on Climate Change lead author.

(Incidentally, the probable first mayor of the new Auckland Council, Tenby Powell, is an Antarctica New Zealand board member. As such, he can't help but be well apprised of sea level rise.)
Scientists are under considerable pressure to quantify the likely increase over the next 90 years—the end of this century. But there is nothing significant about 2100, in terms of sea level rise. At that date, it will either be rising exponentially (the consensus view) or the unthinkable will have happened and the world's considerable landmass below 80.32 metres will have been inundated. There is no plausible scenario where sea level rise remains constant at the current 3–4 millimetres per year, even if the coal mines were closed and the oil wells capped overnight.
While it is the nature of climate scientists to be careful with forecasts, mere observers are entitled to read between the lines, aided by the occasional scientist goaded into print by the failure of politicians determinedly deaf to carefully nuanced warnings.
Perhaps if politicians demonstrated that they were heeding the warnings by future-proofing new infrastructure, scientists could concentrate on doing their job—providing better forecasts regarding the accelerating rate of sea level rise.
Much has been made of the importance to Northland's economic future of the motorway extension planned from Pūhoi to Wellsford. The same $2.3 billion would transform Northland into a tourist paradise criss-crossed with cycle trails, and would upgrade rail.
If that new, low-carbon infrastructure was mostly confined to the 90‐metre contour, Aotearoa would boast the world's first climate-savvy highway.
The new coast road.