Make existing highway safer, concentrate on Christchurch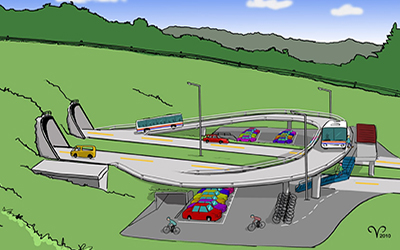 Christine Rose is emphatic that Christchurch comes first. Reacting to strong indications by the government this morning that the planned Pūhoi–Wellsford motorway will have to wait for Christchurch to be rebuilt, the Labour Party candidate for Rodney told the Mahurangi Magazine:
This is the only prudent course of action, which should see the essential recovery in Christchurch proceed, while still addressing safety and congestion issues in Warkworth and Wellsford.

The New Zealand Transport Agency should and could save taxpayers millions of dollars and up to 50 lives a year by adopting selected improvements to the current highway, rather than overdoing what's needed at huge social, environmental and economic cost.

That's how we'll save our economy, not destroy it.
The test of the government's integrity will be whether it is prepared to park a pet project and instruct the transport agency to proceed with a cost-effective safety upgrade to State Highway 1, along the lines suggested by the Campaign for Better Transport.
In a media statement issued by the Labour Party today, the party's transport spokesman Shane Jones welcomed the reports:
There is no way Labour has ever accepted that this stretch of highway is a road of national significance.

It falls into the nice but not necessary category, and there is absolutely no doubt that the $1.3‍ ‍billion estimated cost of the highway could be put to far better use on other infrastructure projects.

Everyone who uses the existing road regularly agrees that improvements are needed, but there are ways to create a better road that won't cost anywhere near $1.3‍ ‍billion.

Apart from the top priority of rebuilding Christchurch, our urgent priorities around infrastructure projects in the future must be moving freight and people around Auckland.

In terms of creating a strong economy that generates jobs, the holiday highway would have negligible long-term impact. Workable rail freight and public transport solutions in Auckland are vital, however, to getting our major city moving.
And may Mr Jones add to that, rail with trail for Northland.