Support Mahurangi mussel action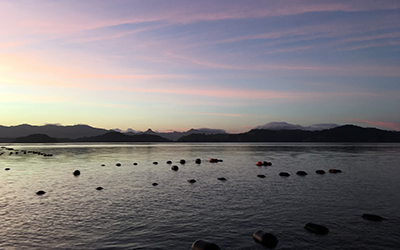 Can you spare half a day to help further-build mussel reefs in the Mahurangi Harbour?
If you have time, the other six quick questions will help Mahurangi Action plan the five-year green-lipped mussel reef restoration research project.
Beyond volunteering, even a modest donation, by greatly leveraging other funding sources this Mahurangi-based five-year research project will potentially pour $1 million into cracking the challenge of at-scale restoration of the once 500-square-kilometre, or more, Hauraki Gulf green-lipped mussel reefs.
Musseling in on the action
Mahurangi Action milestones mark some significant achievements
1974

1975

1977

1987

Supported Mahurangi West-led campaign that saw off plans to build a road to Te Muri and park up to 4000 cars behind its beach

1991

Conducted poll on aspirations for Mahurangi in 25 years

2001

2002

Successful High Court defence of the public's entitlement to access Jamieson Bay

2004

Scotts Landing – Scott Homestead boardwalk

2005

Mahurangi Regatta Ball, celebrating the 150

th

anniversary of Warkworth's founding

2006

2004

Leading role in supporting Auckland Regional Council's Mahurangi Action Plan

2007

Mahurangi Magazine goes online

2007

Establishment of first scientifically designed trials demonstrating that forestry-style nursery methods could slash the cost of raising indigenous plants

2010

2012

With property holder, establishment of the Mahurangi Farm-Forestry Trail

2015

Warkworth Sediment Improvements Pilot Phase I

2016

2016

Culmination of 42-year bid to see council commitment to exclude Warkworth wastewater from the Mahurangi river and harbour

2016

First Mahurangi Regatta held with new, long-term principal sponsor, Teak Construction

2017

Submitted only proposal—for two local boards to replace the current Rodney Local Board—deemed a reasonably practicable option to Auckland's governance arrangements

2017

2018

Initiated, with philanthropist member, Mahurangi-based green-lipped mussel reef restoration research project

2019

2019
Become a member of Mahurangi Action Incorporated
Join or renew online.
Membership fees: $10 for individual; $20 for family; and, bless them, many also make a donation.