Plucked from obscurity and patted on back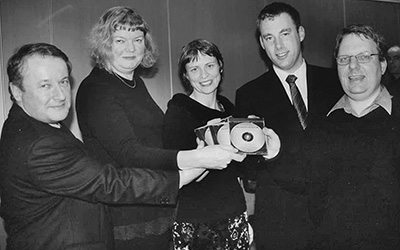 L e t t e r
Stephen Todd, Wellington
Goodness me, what a pleasant surprise.
I thought I had already disappeared into history, not even making it to footnote status, and then you came along! Thank you so much for plucking me from obscurity and giving me a pat on the back. I am most appreciative.
Your research on single transferable voting (stv) is very impressive, as is the Mahurangi Magazine. I like the way you could tell that there was blood, sweat and tears behind that fairly straightforward set of words, too. It was ten years of agony, mostly not knowing if I was ever going to be successful.
In answer to your question, I have no problem with your presentation of my article, especially given the e-magazine format.
Good luck with your election campaign. I shall check the Rodney results with greater interest, now. It will be great to have an stv-friendly councillor, who will push council to adopt stv, or at least hold a poll (without the people having to raise the signatures to demand a poll).
I agree about the need to address the defects in our mixed member proportional system (mmp). Unfortunately, we were given the most basic version of mmp (probably in the hope that it would help us make the decision to reject it at the 1993 referendum), and there is little or no chance of getting it improved.
I wrote what I thought was a really good submission to the mmp Review Committee in 2000, but, as you know, the committee ignored all of us and recommended no changes to the system. Getting politicians to change something they benefit from—that elects them—is notoriously difficult!
Thank you again,
Kind regards
Steve Todd