A great harbour worth saving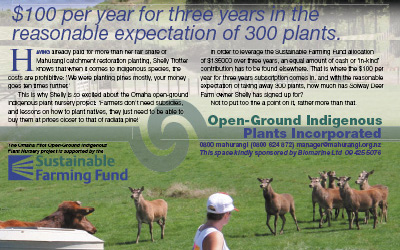 L e t t e r
Jim Dollimore, Biomarine Limited
Since [13 July] we have had another storm!—I will have to close the factory for at least a week and send the staff on holiday.
However the oyster farm and oyster culling staff will be around and it is a good opportunity for them to help with Shelley Trotter's project.
I will try to contact the farm manager today.
I think those articles are excellent. As you realise, we need to be seen to be taking an interest and actually doing our best before the district and regional councils will be interested in helping. You are certainly showing that.
It's a great harbour and well worth saving
Thanks for your efforts.