Draft action plan stocktake review preview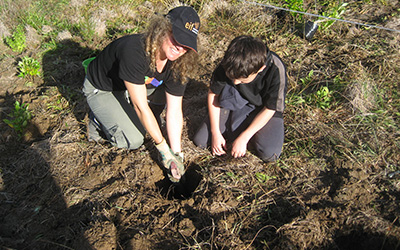 Friday's breakfast will preview the Auckland Regional Council's draft review of the Mahurangi Action Plan.
This is set to be the best attended breakfast since the 11 July discussion of Settlements of the Future. Mahurangi Action Plan project leader Kim Morresey, regional councillor Christine Rose, and Rachael Trotman will be attending.
Project leader says it has been decided to call the work commissioned from evaluation consultant Rachael Trotman a stocktake review, with its key purpose being to 'inform' the future of the Mahurangi Action Plan beyond June 2009, as well as any similar projects the regional council might initiate.
Ms Morresey says the stocktake review will cover
Mahurangi Action Plan's intentions
What is has achieved to July 2008, and what is planned to June 2009
What has not been addressed by Mahurangi Action Plan to date
Strengths, weaknesses, what could have been done differently, challenges
Summary of key lessons from Mahurangi Action Plan to inform decision-making and how similar projects could be tackled in the future
What we don't know about Mahurangi Action Plan and options to fill those gaps—if necessary.
Further, Ms Morresey says
Building on the work undertaken by Annette Lees and Janet Cole in March, we are keen to receive some feedback from those who will be attending the breakfast on the 1 August on the above points.
The Lees and Cole report has not been provided to Friends of the Mahurangi but it is thought to recommend a broader process than the Mahurangi Action Plan but for the action plan itself to be continued by the regional council with a close focus on riparian protection.