Future Mahurangi transport network feedback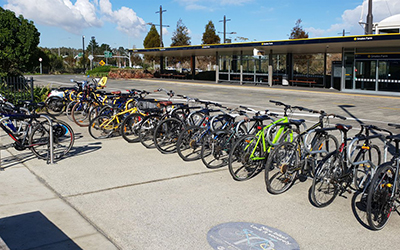 Mahurangi Action's feedback was lodged Friday afternoon, an hour or two ahead of the 5 pm Friday 7 September deadline.
Although the user-editable pro forma originally at this location was only used for eight submissions, the feedback will help focus attention on the six points crucial to shaping a walkable, zero-carbon new Warkworth, as canvassed, for example in This Might Have Been One More for the Roads, and in With Every Fibre and Electrified-Transit Solution.
A fit-for-purpose transport network design is pivotal to ensuring the structure plan guides the development of the planned five-times-larger-in-thirty-years Warkworth in a decisively zero-carbon, walkable direction. But for the planners to be sufficiently bold, the community must continue to provide its support for a courageously zero-carbon Mahurangi tidehead town.
Mahurangi Action future transport network feedback as submitted
Form of public transport network
Mahurangi Action emphatically supports the ride-and-ride option listed as "Station(s) with local bus feeder service."
Park-and-ride is public transport playing catch-up. Ride-and-ride is what can be achieved when, as in the case of the planned Warkworth satellite growth centre, the luxury of long-term planning is available. From feedback that Mahurangi Action has received, it will be important when promoting this option to emphasise that park-and-ride will still be catered for, but that the parking involved will be substantially decentralised.
Locations for public transport stations
The presumption that transport stations should be located near the Pūhoi–Warkworth motorway, or even at the northern end of the new western links, must be challenged.
The principal public transport station should be located more centrally, so as to provide maximum accessibility by active forms of mobility. To best support the historic heart of Warkworth, some geographical bias towards that historic centre could be expressed.
Mahurangi River Greenway
Mahurangi Action emphatically supports prioritisation of the proposed Mahurangi River Greenway. Connecting Warkworth to the Wilson Cement Works has been the heart's desire of Mahurangi locals and visitors for more than four decades. In addition to that mandate, now that Auckland Council has determined that the town is be a satellite growth centre it has duty to fund the Mahurangi River Geenway as a priority legacy amenity. Because of the pivotal heritage significance of the feature, this should include upgrading the path that follows the 500-metre-long millrace immediately upstream from Elizabeth Street.
Mahurangi River bridge not a serious option
Inclusion of the absurdly expensive suggested new bridge across the Mahurangi River in this or any other location downstream of Warkworth is an unworthy distraction from the options that do warrant serious community exploration.
As the product of long-discredited ring-road transport planning thinking, and of major landscape and visual impact in an area enjoying the maximum protections of those values, it is not a legitimate option to have been included in this programme.
Key State Highway 1 improvements
For its post-motorway role as an urban arterial road, Mahurangi Action emphatically supports the provision of improved walking and cycling facilities, with no increased vehicle capacity.
It would be perverse in the extreme if, once it no longer served as State Highway 1, that that section of road be four-laned.
Potential southern interchange
The instinct to barrack for a southern interchange should be resisted. A far more robust visitor model can be created around Warkworth as a walkable hub and destination, than as a motoring detour. With its joined-up strategy of greenways, paths and trails, the wider Mahurangi region desperately needs Warkworth to be its complementary, walkable hub, free of the car's domination.
If a southern interchange was to be built, extremely robust design would be needed, particularly of the urban arterial road, to resist the strong human instinct for it to be perceived as a shortcut to the Mahurangi Peninsula, via the Hill Street intersection.
Group for further work on options for walking and cycling
We would like to be involved in this group please, and indeed would like to receive transport network updatesparaphrased for brevity.