Town-hall talks back with Professor Bill McKay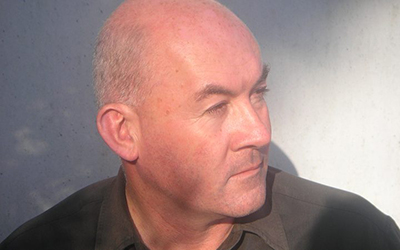 As befits the stellar success of the last town-hall talk, before finances forced a two-month hiatus, the series is back to stay.
August's Warkworth Town Hall Talk, by Dr Andrew Jeffs, has spawned a five-year, potentially $1 million, research project aimed at slashing the cost of green-lipped mussel reef establishment. This is imperative for the at-scale restoration of the 500 square kilometres of mussel beds that were dredged to oblivion by the mid-1960s.
The research project is of such moment that it demands a follow-up town-hall talk, possibly February's, but meantime Warkworth's structure-plan process is rapidly progressing, so November's talk is by regular Radio New Zealand guest, Professor Bill McKay. Teaching at Masters level at the University of Auckland's School of Architecture and Planning, Professor McKay speaks and writes extensively on urban design. The Mahurangi Matters reports:
One of the country's leading commentators on urban design will speak at the Warkworth Town Hall Talks on Wednesday, November 14.

University of Auckland's School of Architecture and Planning lecturer Bill McKay writes extensively on architecture and urban design issues in books, journals and magazines such as Architecture New Zealand. His commentary and criticism over the last decade have been recognised by the NZ Institute of Architects with a President's Award.

In Warkworth, Mr McKay has been asked to talk about urban design in a small town context and the Warkworth Structure Plan.

"Warkworth has been identified as a satellite centre in terms of the region's growth and I can set that into the context of greater Auckland's future and the big picture," he says. "Although I won't be pretending to have any expertise when it comes to Warkworth and its needs, I think it's very important that there is balance.

"Places like Warkworth need to retain their distinct character while still moving to accommodate contemporary needs."

Mr McKay says that apart from his academic knowledge, he will also relate his experience of a similar situation where he lives in Auckland.

"Over the past 15 years. Waterview has been looking down the barrel of the State Highway 20 extension that could have demolished our neighbourhood, but a lot of community effort has resulted in some benefits for local people."

Mr McKay says urban design is fundamental to people's living conditions and shapes their daily experience; where you live, how you live, how easily you get around from home to school or work, where and how you shop, and whether your leisure time is pleasant or not.

He says he loves Warkworth's river and the cement works ruins.

"And I have a few ideas on how more could be made out of those."
Town-hall talk organisers are indebted to Professor McKay for agreeing, at short notice, to step into the November spot. The cost of hiring audiovisual equipment had caused the series to be suspended, pending fundraising for installed equipment. Hearing that Auckland Council had hired livewires Adrian and Alex Hayward to galvanise use of the Warkworth Town Hall, new Oaks on Neville Street resident J Barry Ferguson volunteered to pay for the projector and motorised screen.
In addition to facilitating the talks, the equipment, combined with the sound system funded by a Department of Internal Affairs grant, will permit Barry and others to form a film society, forthwith.