Induction emphasises derelict marine farm opportunity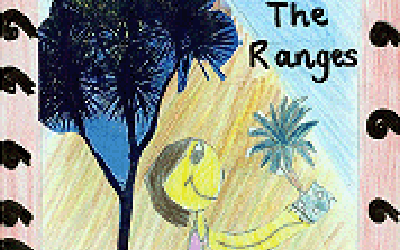 She was fresh home from a sailing holiday in Tonga. But Kim Morresey was only too happy to be back on the water, and as a seafood enthusiast, couldn't be happier that it was aboard a Mahurangi oyster barge.
Sadly, oysters were not on the menu, the harbour being closed to harvesting on account of the rain that accompanied the week's whopping storm.
Kim Morresey commenced Monday as the Mahurangi Action Plan's new project leader. Kim comes very highly recommended, her recent work being on the ground-breaking, proposed Waitakere Ranges Heritage Area, spearheaded by her last employer, Waitakere City Council. The editor's suggestion for a waterborne introduction to the Mahurangi had earlier been instantly embraced by Auckland Regional Council land and water programmes partnerships team leader, Alexandra Wilson, who was at the time planning Kim's induction.
Participating in the induction was Rodney District Council's natural and coastal environment policy adviser, Craig Pratt. Through his role, he was already well known to the host, marine scientist and marine farmer of 30 years, Jim Dollimore. Jim had readily agreed to provide the transport and provided a riveting account of oyster farming in the harbour. He detailed how his company, Biomarine, had been forced to look to the Kaipara to overcome the frequent closures of the harbour due to rainfall, which washes animal waste into the harbour. (It also brings a heightened risk of sporadic contamination from the wastewater treatment facility that discharges into the Mahurangi River at Warkworth.) Jim particularly emphasised the current opportunity to 'nail' the nearly 40-year-old issue of derelict marine farms now, once and for all. The considerable goodwill and cooperation amongst the stakeholders and the community that has been generated this year, and the focus provided by the Mahurangi Action Plan, provides a unique window of opportunity.
At the culmination of the excursion, Kim Morresey suggested to Friends of the Mahurangi secretary an early meeting, over coffee. The opportunity will be taken to outline the society's strategy for a holistic, community-based approach to policy making for the Mahurangi, and how this goal can best be progressed, within the balance of the Mahurangi Action Plan's five-years.