Notes for the nursery at Taupō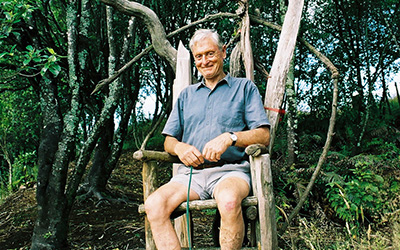 We assume that the polythene planter bag and Hillsons Rootrainer stock is going to be raised as per standard practice at Taupō.
Taupō Native Plant Nursery's way of doing things is probably little different from any other container nursery, so there is no need to specify the growing regimes for the above stock types.
Having said that, I am concerned that the plugs may develop distorted roots. Needs clarification See Root development.
It is necessary to specify the procedures for raising the bare root transplants.
Points to consider:
Distance between rows in the bed
Distance between plants in the row
What is the fertiliser regime going to be, remembering that the planter bags and root trainers will have slow release fertiliser incorporated in the growing medium?
When is it planned to undercut the transplants? In Taupō this would probably have to take place earlier rather than later because of the cooling soils at that altitude. Certainly no later than early April I would think, but Taupō Native Plant Nursery's manager, Phil Smith, may have a better handle on that.
How deep are the trees going to be undercut? Best is to dig up a few sample trees and then decide.
Lateral pruning. Test for the need to cut lateral roots by putting your ear against the spade handle while you push. If there is no crunching noise, delay until there is something to cut!
Wrenching Once every four to five weeks is probably enough.
Cross pruning (by spade) may be necessary for mānuka and karamu, but particularly the former.
Root development
Pricking out practice and plug choice should minimise the chances of root distortion.
Storage treatments
In our storage treatments with radiata pine and Douglas fir we observed great benefit from wetting the foliage. A secondary effect that kept the roots moist was the water that dripped off the foliage and onto the roots!
Mud on the foliage caused storage mould.
In these experiments we tied the tops of the polythene bags—no further watering.
Storage conditions
Cool store
Heavy shade: light coloured tarp under trees
Light shade: light coloured tarp in the open.
I would think that suspended 50% shade cloth would also do the trick.
For our plantings in Ngongotahā and Awahou streams we dip the root systems at the time of packing in white polythene bags and we water the foliage every other night with a fine water spray.
Storage is in a shady shed.
Waistbands around the bags keep the roots moister.
I would not contemplate storing dry trees, not even for one day, in practice.
Maybe okay to illustrate the extremes*; it may even surprise us how tough dry bare-rooted trees are!
*Harry Bunn always said: 'You must test the extremes!'—what a wonderful man.
Jaap van Dorsser
Hamurana Road
RD 2
Rotorua 3072
Aotearoa
+ 64 7 332 3860
See also Open-Ground Indigenous Plants Report