Harry Bunn was indeed a wonderful man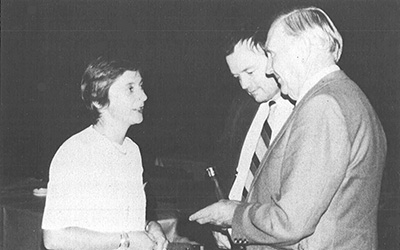 Letter
What a great photograph of Jaap! Jaap's reference to Harry at the end of his Notes for the Nursery at Taupō is Harry Bunn, former director of the biggest division at Forest Research Institute for many years up to his retirement in the mid-1980s.
Harry, who died a couple of years ago, was indeed a wonderful man. He and Jaap went back many, many years and Jaap and the rest of us were heavily influenced by his inspiration and vision for production forestry including indigenous forestry.
Harry along with another great scientist Tony Beveridge, who is retired in Auckland and still active with us on several research projects, gave me my job at Forest Research Institute in 1980.
With regard to experimental method, Harry was very keen on making sure we as researchers tested the extremes so that the optimum treatments could be determined. So like Jaap, I and many others have a lot to thank Harry Bunn for.
Sorry to hear the election outcome. I am very supportive of your attempt at getting into local government—hope you continue to try!